Share your relish and win a free game!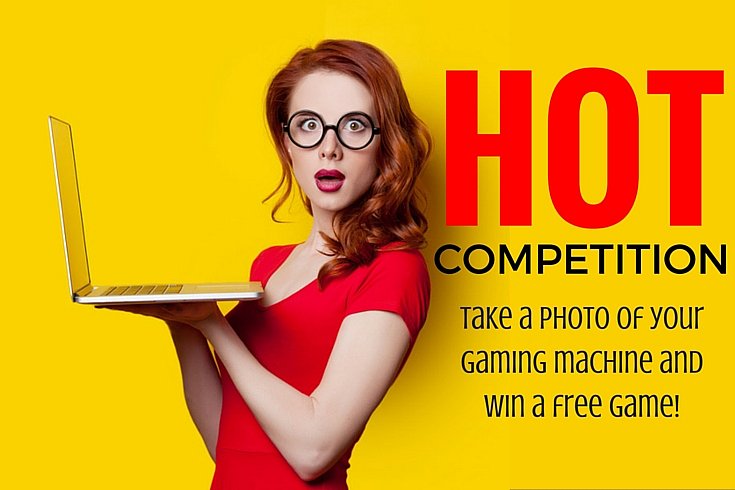 Do you like gaming? Share your relish with all the gamers and win a free online game!
All you need to do is to take a photo of your gaming machine, no matter if you play on PC or a console! Post a photo and try to gain as many Likes as possible! The chances are really big- we will choose 8 winners from 10 photos with the most Likes! 
Competition prizes
1. place

: The Steam electronic key for Deadly Premonition: The Director's Cut worth 24.99 USD

2. place

: The Steam electronic key for Might & Magic Heroes VI - Shades of Darkness worth 14.99 USD

3. place

: The Steam electronic key for Heroes of Might & Magic V worth 9.99 USD

4. place

: The Steam electronic key for Bridge Constructor Medieval worth 9.99 USD

5. place

: The Steam electronic key for Dark Messiah of Might & Magic worth 9.99 USD

6. place

: The Steam electronic key for Meridian: New World worth 6.99 USD

7. place

: The Steam electronic key for Deadly 30 worth 4.99 USD

8. place

: The Steam electronic key for Lexica worth 2.99 USD
This competition is already closed :-(
Competition info
Competition duration

6. 11. 2015 – 31. 12. 2015

Competition organizer

Competitionator.com

Competitionator.com



info@competitionator.com



Link to the competition

Competition categories
Recommend this competition to your friends