Talking with your mouth full contest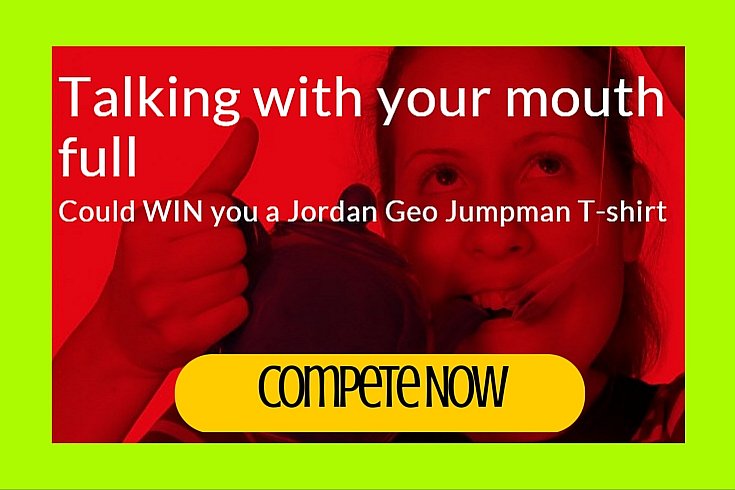 Win a Jordan Geo Jumpman T-shirt!
In this Contest we want to see if it is possible or impossible to speak with obstacles in your mouth. Choose carefully one thing which you want put it in your mouth and try to say as understanding as possible. Please be careful that you won't swallow it.
The person who participates must to be in the Video.
Competition prizes
1. place

: Jordan Geo Jumpman T-shirt worth 24.99 USD

2. place

: Jordan Geo Jumpman T-shirt worth 24.99 USD

3. place

: Jordan Geo Jumpman T-shirt worth 24.99 USD
This competition is already closed :-(
Competition info
Competition duration

12. 3. 2016 – 15. 3. 2016

Competition organizer

Performers Entertainment Group

Performers Entertainment Group



affiliate@perform-ers.info



Link to the competition

Competition categories
Recommend this competition to your friends